Content curation is an essential task for bloggers. It is the act of collecting relevant content to present it in a way that is convenient to the reader. It is necessary for all bloggers and website owners, but it is one of the more time-consuming and tedious tasks. The good news is that there are various software options available to make what was once a time-consuming task into something enjoyable and efficient.
Content Curation Software: What Are The Best Options?
Content curation software is a platform that helps users to identify, filter, and deliver content that is relevant to a specific topic or keyword. The application usually uses natural language processing and machine learning technologies to provide its users with relevant content.
Caboodle AI
This curation software is one of the more interesting in this post as it allows you to integrate a wide range of channels to maximize the benefits. The most exciting option is the ability to set it up to curate relevant content to a newsletter that your readers will love. You can configure Caboodle AI newsletters to design a custom layout that matches your brand, and you can even place in advertising slots and sponsored stories with ease. This kind of native advertising is the new way to make money without annoying your dedicated followers.
Main Benefits:
AI-based.
Multi-channel capability.
Newsletter creation.
Easy to blend AI with your own creativity.
Intuitive to use.
Easy to understand reporting.
Quuu
The Quuu platform utilizes AI to curate relevant articles shared on social media, including Facebook, Twitter, Instagram, LinkedIn, Pinterest, and many more channels. Users can also follow topics that interest them to see curated articles shared by other users in their feed. While not as advanced as Caboodle AI regarding how you can use it, it is still a worthy option to check out.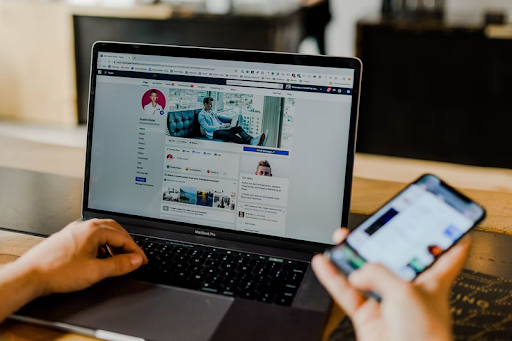 Main Benefits:
Nice UI.
You can quickly get thousands of social media users sharing your content.
Manual or automated options are available.
Limited free opportunity to try before you buy.
ShareIt
Blogs and social media teams can use ShareIt to discover content curation and influencers. Enter a keyword, and you're done. ShareIt will provide a list of relevant content items and social media handles, and there are multiple formats for these content pieces, including blogs, videos, and more. Influencers are listed separately, under a tab that shows you popular sites and influencers concerning your search. ShareIt also allows you to integrate social media buttons directly into each suggestion so that you can share content immediately to your accounts. Despite its limitations, it is an exciting option worth exploring.
Main Benefits:
It's free.
Easy to use
Ability to schedule the content.
Link it to various social media channels.
What Is Content Curation?
Content curation is collecting relevant content to present it in a way that is convenient to the reader. For many marketers and business owners, a content curation is an essential tool in their arsenal. They use these tools to stay on top of industry trends while also keeping up with industry news. These tools help them find insights that will help them decide what types of content are worth investing in in the future. Furthermore, it is a form of social media engagement in which people share the most relevant content from different sources. In addition to boosting your reach, curating content can also ensure that you don't miss out on relevant topics and information. Some ways that people use this curated content includes:
Newsletters
Facebook posts
Linkedin Engagement
Tweets
Blog posts
Why Do You Need To Curate Content?
Content curation is an integral part of digital marketing that helps to increase organic reach, drive traffic to the website, and boost rankings. Creating content can help companies gain more influence and traffic. Content curation is a win-win for companies because it allows them to mine the content relevant to their brand while also reaching new audiences with their curated content. Essentially, it will enable companies to save time and money by reducing the costs of creating content from scratch. In recent years, content curation has been a hot topic in the marketing industry. As digital advertising has become more competitive, companies have focused on reducing their development time and increasing ad spending while maintaining high-quality content. This trend is becoming evident in the B2B market as well. Some of the primary benefits that curation can bring to a publishing company include:
Creates credibility as an industry thought leader.
Engages an audience by promoting content.
Provides support for lead generation.
Offers the possibility of repurposing content.
Enhances search engine optimization.
Engages communities and builds relationships.
What Is Curation Software?
Content curation software is software that organizes your content. It searches the web for relevant content related to your business and other keywords. You can use it to curate content, create newsletters, or even build landing pages for your website. They work by sharing curated news with other people through social media platforms like Twitter and Facebook based on relevant metrics such as how long it has been since the publication date or how many comments the article has received. However, some of the more sophisticated options will use AI to further refine the content it outputs.
What Should You Look For In Curation Software?
One of the most powerful features of a writing assistant is its ability to filter by:
Industry: You can input what industry you are in to get stories relevant to your readers.
Keyword: In some cases, inputting a keyword will prove more helpful in getting targeted content. This is great when there is breaking news, or your business focuses on specific products.
Time: The software should allow you to set up a publishing schedule for all of your channels. A newsletter might be sent once per week, while you may send Facebook posts daily.
Additionally, the best content curation software should be able to do the following:
Have an intuitive user interface.
Have a wide variety of sources that you can easily find.
Provide visual information such as images, infographics, etc.
Have social media integration (to share links).
Be easy to use – no complicated learning curve or too many features.
The importance of content curation is to have a consistent strategy. However, content curation is also about how you present your content. Using the right tools to provide the correct information to the right people is essential to the success of your digital marketing campaigns.