Growing a successful business is challenging. It requires a lot of preparation, planning, and a well-thought-out business strategy. Companies that aren't gearing for growth usually face many obstacles that if not negotiated correctly, could lead to bankruptcy. As a business owner, your job is to implement a strategy and expand your company without risking your position in the market. If you're not careful, you might face many problems in the future. However, there are some safe ways that will aid in expanding your company quicker with low to zero risks. Here are the top three ways to achieve that.
Enhance Your Online Presence
Regardless of the industry, you're in, an online presence is crucial. Without accounts on social media and a powerful website, your business will struggle. Setting up accounts and sites is not enough. You also have to be active, communicating with your audience, and keeping your customers updated with everything you do, from new products to social responsibility activities.
Engaging your customers and followers while expanding has a huge effect on your sales. Regular communication with potential and existing customers will provide you with ideas and feedback on enhancing your services and products. This way, you'll get a good feeling for what works and what doesn't, and you'll be able to look at your business objectively, with a more accurate insight into what your audience likes and what needs improvement. You might even find some lines that need to be eliminated to grow.
New Financial Solutions
When thinking about expanding your company, you should consider re-evaluating your financial systems, cash flow, and funding options. As the business expands the expenses increase and if you're not up for it, you might face serious issues. Research and plan the best business finance solutions that suit your company before taking any action. This will help you understand where you are, what you need to grow, and how you're going to achieve that.
Not all financial solutions will match your business as it depends on how much revenue you make and where you stand in the market. Some companies might find it better to take out a loan to expand their business, while others find surety bonds more reliable. Check all your options to know which one is better.
Invest In Your Employees
Any company that has a high staff turnover rate is not going to do very well if it wants to expand, and failure is a real possibility. Your employees are the backbone that moves your company. If you're spending too much on training and the hiring process every couple of months, you won't survive as you expand.
To avoid such problems, you should invest in your employees. Instead of hiring new employees for certain roles, check within your company for staff who might be interested in adding to their skills, and provide training and assistance for them to grow as your business grows. By doing this you'll be lowering your expenses in the long term and building employee loyalty, which reduces the turnover rate.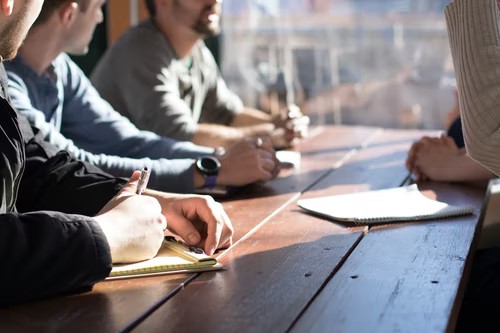 Also, Read More: Business Owners Can Now Save On Energy Costs – Here's How
There are endless ways on how a business can quickly expand, but not all of them are successful. Many companies that had the potential to grow, end up failing because they overestimated their capabilities. So before taking such a step, you should make sure that you have what it takes to expand in terms of capital, employees, suppliers, and partnerships.