If you're a business owner who is looking to promote your local business online, then you've come to the right place. In this blog post, we will discuss some of the best ways to market your business using the internet. We'll talk about everything from search engine optimization to social media marketing. By the end of this post, you'll have a good understanding of how to market your business online and see real results!
Boost Your Business Profile With SEO
If you want to promote your local business online, one of the best ways to do it is through SEO. Make sure you know how to utilize local SEO to boost your Google Business Profile. By optimizing your website and content for search engines, you can increase your visibility and attract more customers.
There are a few things you can do to improve the SEO of your website. First and foremost, make certain that your website is mobile-friendly and responsive. Google favors websites that are mobile-friendly, so this will help you rank higher in search results.
Next, focus on creating high-quality content. Your content should be relevant to your business and keyword-rich. This will help your site rank higher in search results for your chosen keywords.
Finally, promote your website and content through social media and other online channels. This will help you reach a wider audience and generate more traffic to your site.
Go Social
One of the best ways to market your local business online is through social media. Platforms like Facebook, Twitter, and Instagram are great for promoting your business to a wide audience. You can use these platforms to post updates about your business, share special offers, and engage with potential customers. Now is the moment to start utilizing social media to advertise your business if you haven't previously.
If you're not sure how to get started with social media marketing, there are plenty of resources available online. You can find helpful articles, blog posts, and even video tutorials that will walk you through the process step-by-step. Once you get the hang of things, you'll be able to reach a whole new group of potential customers!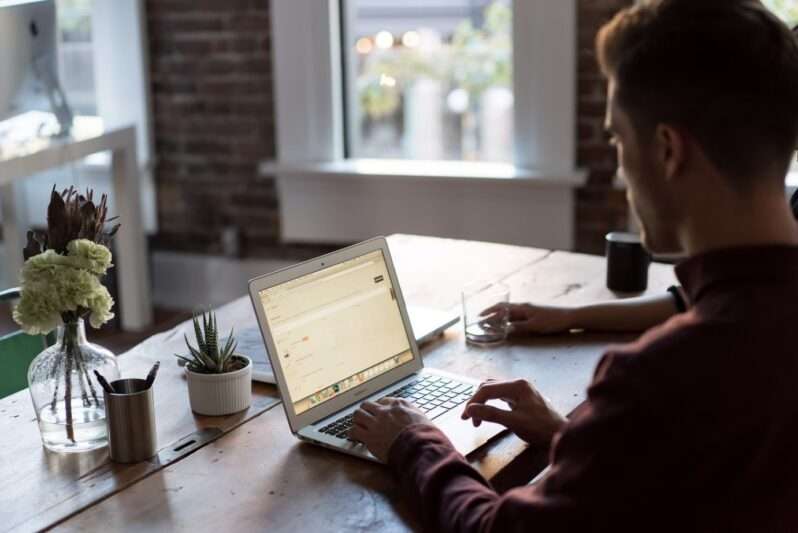 Read Also: 6 Tips for Starting a Successful Laboratory Business
Start A Business Blog
If you have a local business, one of the best ways to market it online is to start a business blog. A business blog can help you reach new customers and connect with existing ones. It can also help you build your brand and establish yourself as an expert in your industry.
There are a few things to keep in mind when you're starting a business blog. First, make sure that your blog is focused on your industry or niche. You don't want to try to be everything to everyone – it's better to focus on a specific area and build a loyal following.
Second, keep your content fresh and relevant. No one wants to read outdated information, so make sure you're always writing about the latest trends or news in your industry.
And finally, don't forget to promote your blog. Make sure you're using social media to share your posts and drive traffic back to your site. You can also guest post on other blogs or participate in online forums to get your name out there.