The pandemic has been an eye-opener for multiple things, and not taking 'human contact' for granted is one of them. This is probably why the automation and robotics field is driving unparalleled levels of innovation. For instance, humanoid robots that give the 'perfect hugs' are very much a reality.
Granted, humanoid robots may not be able to replace human hugs just yet, but they're still powerful enough to bring about a sense of physical comfort. And one such avid believer in the emotional and social impact of robotics is Megi Kavtaradze, the founder of Destiny Robotics.
Megi's Professional Career at a Glance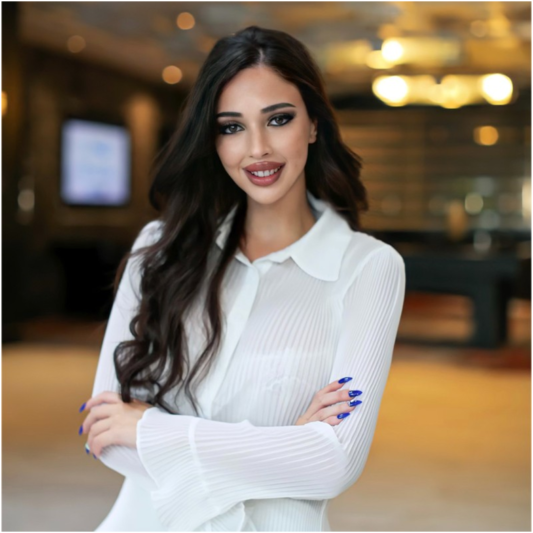 An experienced technology executive and a serial entrepreneur, Megi brings to the table years of experience across wide-ranging industries and platforms. Her never-say-die attitude has empowered her to always get things done. Over the course of her career, she has successfully managed large-scale projects and led diverse teams. Here's a quick run-through of her 360-degree achievements:
She successfully created the first property investment and crowdfunding platform in Georgia. As the Head of Innovations at Georgia Investing, she raised large investments for Georgia's real estate market.
She comes with cross-functional experience—ranging from marketing to product management.
She has been featured on multiple news media and TV channels and has also been invited as a guest lecturer at several scientific conferences, including Harvard University and Forbes.
Megi's Unparalleled Contribution to the Field of Robotics
In 2020, inspired by impending looms of loneliness and isolation, with the world in the thick of a pandemic, Megi sought out a dream—she wanted to build the world's first socially-intelligent humanoid robot to tackle loneliness. Megi explains:
"It was March 12, 2020, and I was sitting all alone in my New York apartment. No one was roaming the streets. My family members were halfway around the world. Naturally, my extroverted self was not handling this well. The inability and helplessness of not being able to communicate with anyone were grueling for me. I decided to do some research on loneliness. Astonishingly, I found out that loneliness can reduce your life expectancy by around ten years. That's when I knew I had to do something. I needed to figure out a way to tackle loneliness. I became passionate about solving this problem. This is how Destiny Robotics was born."
Destiny Robotics aims to create a human-like robot home assistant—someone who can drive a meaningful relationship with you, be with you on a day-to-day basis, entertain you, comfort you, and of course, empathize with you. Driven by this vision, Megi has been working towards building the best robotics team, comprising the brightest minds in robotics with a mission to solve loneliness with a 'robotic touch.' Her team is currently working on developing the AI and software and the robot prototype. Plus, she has launched a unique non-profit platform to help robotics and AI enthusiasts contribute to the field of robotics by publishing their research papers and driving engaging conversations on all things technology.
Megi's journey has not been a linear curve. She started by founding a successful startup studio and then moved on to testing multiple startup ideas that were complemented by relevant research. She also co-founded 'AI2027,' one of the largest Artificial Intelligence events that will be held in Miami on May 24 and 25, 2022. Additionally, Megi is a professional member of the IEEE Robotics and Automation Society, which fosters the advancement of innovation, education, and fundamental and applied research in robotics and automation.
For more information, head over to her LinkedIn profile or get in touch with her at megan@destinyrobotics.io.