We know emailing is the need of the hour, especially in the corporate world where email is the primary way of communication. There are plenty of email service providers in the world and one of them is Bigpond email. Telstra – an Australian-based telecommunication company is responsible for bringing the Bigpond email into the light.
In 2013, Bigpond email was acquired by Telstra telecommunication and since then it has become the Telstra webmail. This Australian email client has numerous features and is considered the safest email service among all. In case, you haven't created an account on this platform or want to know the sign-up process, this guide is for you in which we have covered everything about Bigpond email.
How to Create an Account with Telstra webmail?
Creating an account on Telstra webmail is as easy as cutting the cake, but we have made it simpler for you by describing the Bigpond email sign-up process step by step. All you need to follow them carefully;
From the compatible web browser, go to the Bigpond email login page or click on the following link; https://id.telstra.com.au/register
Now you need to enter and fill up the form asking for the e-mail address you want to use to log in to your Telstra Bigpond webmail account.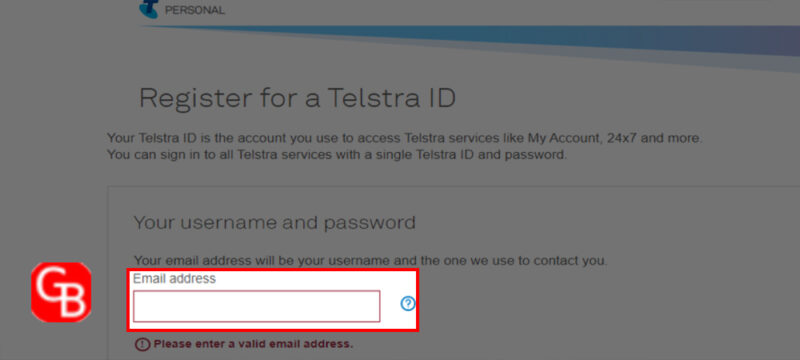 Next, you need to enter the password for your account enter multiple times to confirm it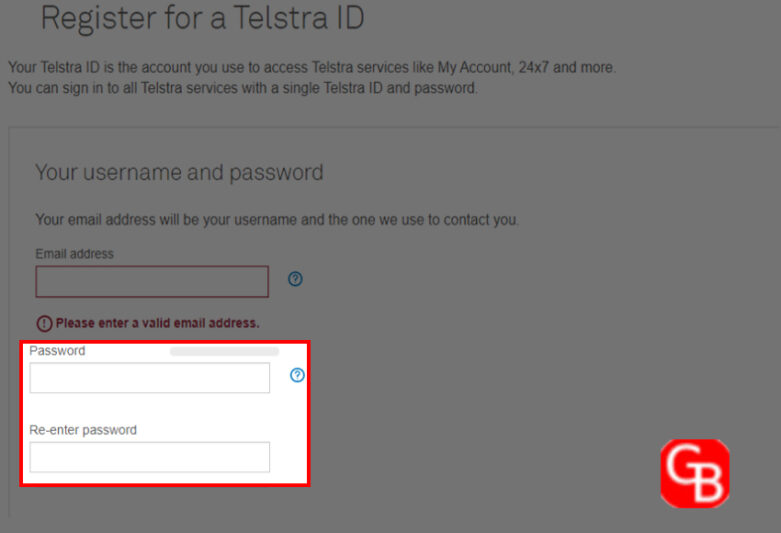 Further, you will be asked for personal details such as first name, surname, date of birth, and also your phone number to get the updates from Telstra Mail.
Click 'Continue' and follow the on-screen instructions, your account will be created successfully.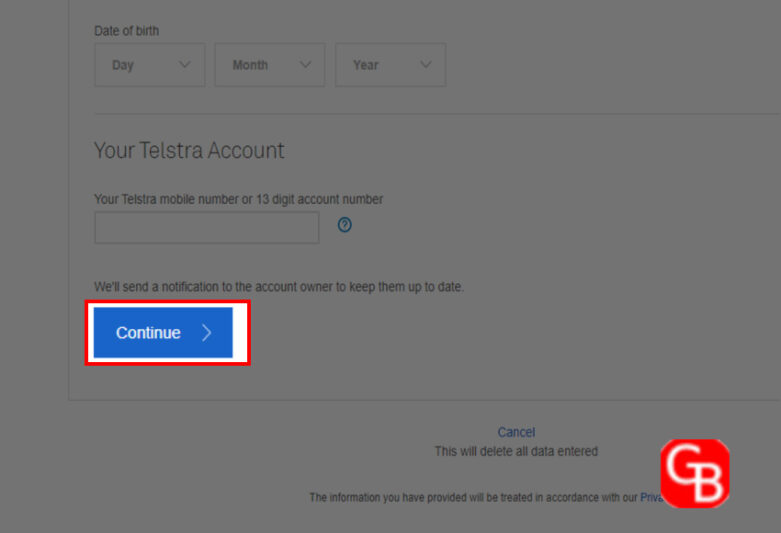 How to Sign in to a Bigpond Email?
Bigpond email login is a trouble-free process that required not much effort and hardly take 1 to 2 minutes and even less if you follow the underneath steps;
From your web browser, open the Bigpond email login page or click on the following link; https://signon.telstra.com.au/
Enter the username that you get when you created the account by following the above steps.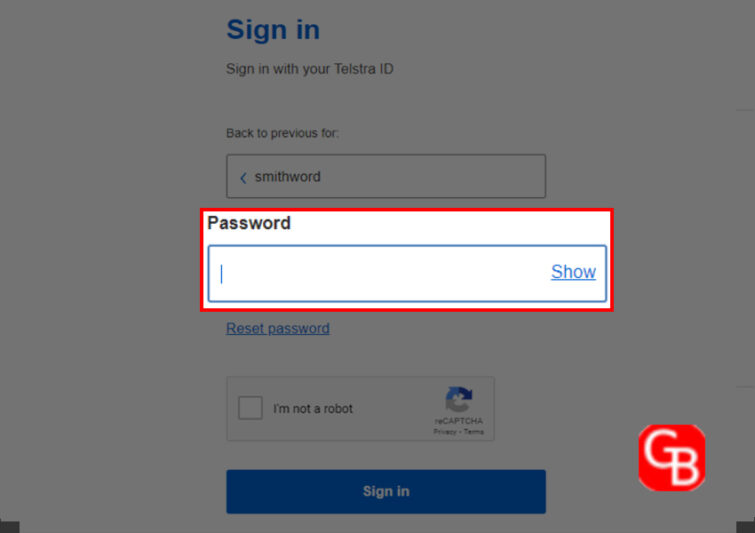 In case, you have Telstra Executive account, log in using the Business ID
Now fill the Captcha and click on the login button
Login Via Third-Party Email Clients
Bigpond email service allows you to log in via third-party email clients like Outlook. But you need to enter settings before setting up the account that is given underneath;
IMAP Server Settings for Bigpond Email
IMAP server; mail.bigpond.com
IMAP port: 993
IMAP Security: SSL
Username: Register email address with Bigpond
Password: password of your account
SMTP Server Settings
STMP Server: mail.bigpond.com
STMP Port: 465
STMP Security: SSL
STMP Username: Email address
STMP Password: Bigpond account password
The above-given settings enable your account with Outlook email client and you can use it from the desktop.
Log in Issues with Bigpond Webmail Account
Login issues are inevitable to every email client user Bigpond is not excluded from the list. Several reasons trigger the login issues in the Bigpond email. Hence, here are some issues with troubleshooting steps.
Recover Username
Now and then users fail to remember their username and this restricts them from accessing their account. This login issue is completely a human error, that can be resolved easily by following some simple steps given under;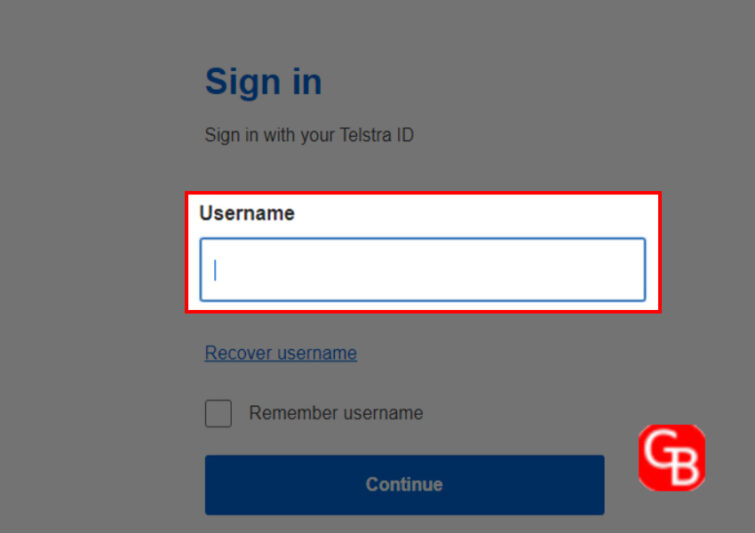 You will be asked to enter the email address you used while creating the account or click on Use other information where you will be asked for an account number or Business ID, first name, and last name.
After providing all click on Continue, now you need to follow the on-screen instruction to get the username.
Reset Password of Bigpond webmail Account
Resetting your password is the solution to countless Bigpond email sign-in issues, whether you have forgotten your password or your account has been compromised, resetting your password is all you need to fix issues.
At first, you need to visit the Bigpond login website from your web browser
After reaching the website click on the Sign-in option, this will open the menu with the list of options such as My account, Business account, Enterprise account, Telstra Plus, and Telstra Mail.
Select the Telstra Mail option and click on it
From the Login, page click on the Forget? from the password box
Now, wait for a while until another option will pop up on the screen
Now provide the Bigpond username or email id and click on the Continue
You will be redirected to the Reset Your password page and asked for a Username enter it into the field
For verification, you need to click on the "I'm not a robot" option
Click on Send Email button to get the password reset link
Now click on the link that has been sent to your provided email address
After clicking on the link, you will be moved to the page where you need to set a new password for your account and set a new and strong password.
Now go back to the Bigpond login page and access your account using the new password.
Possible Technical Halts for Login Issue – Fix them
As per a recent survey on login issues, 80% of them occur due to login credentials, and the rest 20% arise due to technical reasons such as slow or no internet, down server, blockade or interference of security programs, outdated web browsers, and, etc. Therefore, we have explained all issues along with the solution.
Active Internet Connection
What is the primary thing you need to do anything on Internet? Yeah, your answer is correct, it is an active internet connection. It's true that without it you can't perform a single activity. So, you are most likely to face login issues in the absence of a fast and steady internet connection you are most likely to face login issues. Hence, fix it by rebooting your Wi-fi router or reset the network connection as soon as possible.
Bigpond Login Webmail Server
Now and then, the webmail server of email services becomes the reason for login issues. However, this might be for a temporary period, but you cannot do much about the issue in such a case. To confirm it check the status of the Bigpond email server on the down detector website.
Incompatible Antivirus Program
This happens most of the time with several users, a security program installed on the device, restricts the email services to perform and causes issues like being unable to login. However, you can fix this issue, after blocking the security program temporarily.
Read Also:


Steps To Login Godaddy Account Using Various Methods